My Do's and Dont's When Querying: What makes me say "YES" VS. What makes me *Cringe*
My Do's and Dont's When Querying: What makes me say "YES" vs. What makes me *Cringe*
Since returning from my maternity leave, I've been excited to see my inbox filling with queries.
You might be thinking, "What makes querying so exciting? I've heard some query horror stories from Agents/Editors."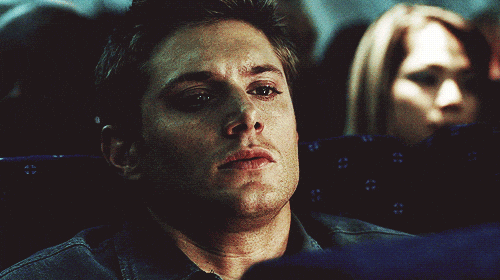 Well, to be honest—there have been some query horror stories during the four years I've worked in publishing. BUT….there have also been querying brilliance. I've found some incredible Authors in the query slush, and I've also had the chance to read some amazing manuscripts along the way.
As an Agent, falling in love with a manuscript is a hurricane of emotions. Just like an Author worries about rejection, an Agent worries about being rejected by an Author who has sent us a manuscript we can't live without. The scenario goes something like this:
Me: Oh.My.Gosh—I've reached the final page of this manuscript and a part of me is dying because there are no more pages. I HAVE TO EMAIL THE AUTHOR RIGHT THIS VERY SECOND.
Often, I finish these manuscripts in the wee hours of the morning, so I send out gushing emails at ungodly hours.
After I send an email, I then wait for the Author to respond. I will refresh my inbox, attempt to be productive, refresh my inbox again until the email response finally arrives.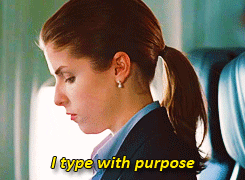 The Author has agreed to a phone call with me and they are excited to talk.
My internal thoughts say, "HECK YA LET'S DO THIS", but rest assured that my email response is much more professional as I schedule the call.
The day of the call happens, and we talk about writing goals, my background, my plan for their book, possible submissions options, and any other editing ideas I have for their manuscript. Questions are asked and answered, and if I feel we are a good match I will offer representation during the call.
On most occasions, I am thrilled to be representing the Author within a short time after our call.
However, there have been other times where an Author has multiple offers from different Agents, and they chose to go with someone else. You guys—this hurts, and it's a bit soul crushing when we find a manuscript and Author who we just adore. BUT, in the end I want to see that Author and book I love end up in the hands of readers. Even IF that means the Author is represented by another Rockstar Agent, and their book finds the perfect home with an editor/publisher, then I am still going to love the Author and the book just as much. I just want you to succeed, truly!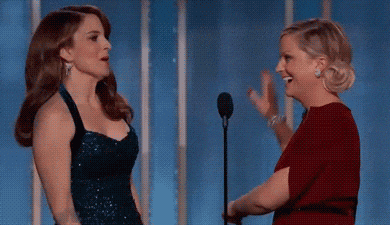 So—this brings me to the topic of my query inbox. What do I love to see in queries or opening pages, and what makes me cringe?
I
hate sending out rejections. I HATE it. I write every single rejection letter to the individual author, and I try to give helpful feedback in each response. I don't send out form rejections, and unless you've just ignored the submissions guidelines completely, I will always send a response when I get to your query. However, if you send me a query for a genre I don't represent (*looks at all those screen play submissions I get daily*), or if your query doesn't follow submissions guidelines, I will likely just delete it and move to the next query.
There are submission guidelines for a reason—they are put there to help you when querying. If the query doesn't follow submission guidelines, I'm going to move on to the next query for the person who took the time to read the guidelines and submit accordingly.
My # 1 "Do" when querying: PLEASE FOLLOW SUBMISSIONS GUIDELINES!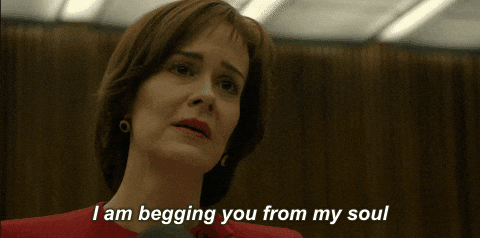 You've followed the submissions guidelines, and you've sent me a query for a genre I'm currently looking for *hooray*!! You are off to a good start!
As I read through your query, I'm looking for a few things. Genre, Word Count, Stakes, and Voice.
Genre- Do you list your genre in your query, and does the genre make sense for the pitch? A big "No" for me in a query is if you have too many genres listed. For example: You are pitching your Adult Paranormal Historical Cozy Romance which also happens to be a memoir inspired by real life events. Please narrow it down to the genre which best describes your manuscript.
If you have trouble deciding on a genre, I've listed a few helpful articles for your reference.
http://www.writersdigest.com/online-editor/how-to-choose-a-genre-when-writing-sometimes-the-genre-chooses-you
http://www.writersdigest.com/writing-articles/by-writing-goal/get-published-sell-my-work/the-dos-and-donts-of-combining-genres
It's important to recognize the audience for your manuscript. This plays a huge part on deciding your genre, and making sure your manuscript falls within the right word count range. Another big cringeworthy "No" for me when considering a query is when I see a word count which substantially exceeds the acceptable word count for that genre. Example: A Middle Grade Contemporary at 120,000 words. Seeing this in a query will make me run away—far far away—to the next query.
If you are unsure about appropriate word counts for different genres, please check out the link below.
http://www.writersdigest.com/editor-blogs/guide-to-literary-agents/word-count-for-novels-and-childrens-books-the-definitive-post
My #2 "Do" when querying: PLEASE KNOW YOUR GENRE AND WORD COUNT
Okay, so you've kept me reading past the genre and word count, I'm now headed straight for your first paragraph. It's the moment you've been pitching for.
What I'm really looking for are character, stakes/hook, and voice. I know queries are HARD. How are you supposed to summarize you entire book into just a few paragraphs?
Please keep in mind that there is a difference between a query and a synopsis. The biggest difference being that the query gives me stakes and the motivation of the characters, and the synopsis adds to that by telling me what happens at the end. Your query does NOT need to tell me how your book ends! I repeat—no spoilers please, just give me teasers.
However, it needs to tell me enough that I should care about how the book ends (ie; what are the stakes of the story, or "the hook").
Writers Digest has great resources for querying writers. The article below outlines how to write a good query, and you can also see examples of successful queries which earned an Author their Agent.
http://www.writersdigest.com/online-editor/how-to-write-the-perfect-query-letter
My #3 "Do" when querying: Please give me a strong hook!
This is where I do things a little bit differently than some Agents. In queries, I prefer the first 25 pages to be sent following the query in the email body. The reason I request pages instead of just a query, is because I know that query writing is challenging, and your query might not show the strength of the voice in your opening pages. If a query follows submissions guidelines, and meets genre and word count requirements, I will always take a peak at the sample pages. If your writing style, voice, or plot does not grab me within the first few pages, I will likely move onto the next query. However, I will also typically know within the first 5 pages if I'm going to request a partial/or full manuscript.
If you are wondering what the heck we mean by "voice", please check out the fantastic post by BookEnds Literary Agency. This post is truly exceptional!
http://bookendslitagency.blogspot.com/2008/07/explain-voice.html
My #4 "Do" when querying: Please make sure the sample pages you send are polished, show character, plot, and voice.
My final "NO" or cringe worthy moment in the query box, is when I get a nasty response back to a rejection letter.
Let me elaborate on why that is a big "No". The goal of this post was to help you understand what gets the "YES" moment from me when I read a query or manuscript. While I'm beyond excited when that moment does happen, it unfortunately does not happen as frequently as I give out a very regretful "No". I mentioned this earlier, but rejections are hard for me to send out. I usually need a glass or two of wine, and a box of Oreos because I secretly feel that every rejection I send out is the one which makes the Author throw the towel in and 'quit'. PLEASE DON'T DO THAT. Don't quit because I send you a rejection. I can't tell you how many times I've seen a manuscript I rejected find a home with another Agent or Publisher that same year. This is the glorious thing about the publishing industry—writing speaks to each of us in different ways. What speaks to me, might not have spoken to another industry professional. One of my biggest goals as an Agent is to find an editor/publisher who your manuscript speaks to in the same way that it speaks to me. So—please don't send me a hateful email back if your manuscript wasn't the right fit for me. You should WANT your work to speak to me so that I'm the best one to champion it to editors and publishers. If it doesn't speak to me/make a connection, then you deserve a better Agent then I would have been for your project.
That brings me to a few Twitter questions different followers sent me regarding queries. You asked, and I promised to answer!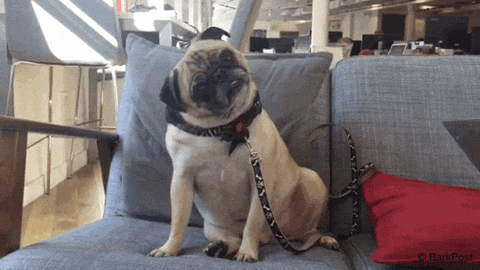 @saraelhalabi9 asked, "Hi. What can draw your attention mostly in the first paragraph of a query, other then referrals?"
While referrals are a great way to make a connection with an industry professional, I definitely feel a strong hook ends up weighing more when I consider the first part of a query. I also really appreciate accurate comparison titles. If your book is a great combination or "Boy Meets World" and "New Girl", please mention that in your pitch. This is helpful if you send me a query you feel meets one of my MSWL tweets. I would like you to briefly say why your MS meets my MSWL. If after reading your query I'm still trying to figure out how your manuscript falls under one of my MSWLs, then I'm likely going to automatically pass.
For example: I have a MSWL out right now for Adult or YA with strong female characters and humor, similar to Kimmy Schmidt, New Girl, or Jane the Virgin. If you send me an Adult romance manuscript which mentions the F/M relationship and doesn't correlate to any of the mentions in my MSWL, then you've basically just sent me a Contemporary Romance query which doesn't meet my MSWL for humorous chick lit.
@Pilotkelson1056: Asked, "Do you read the sample pages no matter what you think of the initial query pitch?"
Yes! I tried to talk about this above, but this is a great question. I'd I'm on the fence about a query, the sample pages are a great way to help me make up my mind. A so-so query which has a great voice/writing in the opening pages will usually get a request for additional material from me.
Hopefully this post helps! I really try to make sure I give each query a fighting chance. If you follow submissions guidelines, and your manuscript fits within the genre and word count you are pitching, then you will get a response back from me.
IF you have any questions, I'm happy to answer. Please shoot me a message on my contact form, and I will get back to you in a reasonable time!
I am actively building my list in the Adult and Young Adult Romance Category. I'm also looking for select Women's Fiction, and Author/Illustrators.
Please do not send me erotic, or paranormal romance. They are not my reading preference.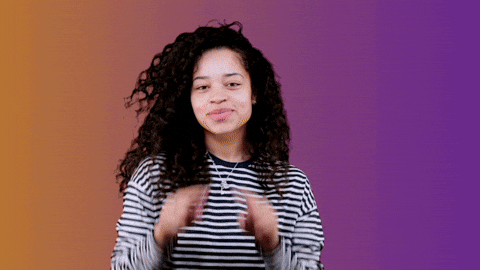 Happy Querying!
Please reload
Featured Review
Tag Cloud