Things You Need To Know When Submitting to Golden Wheat Literary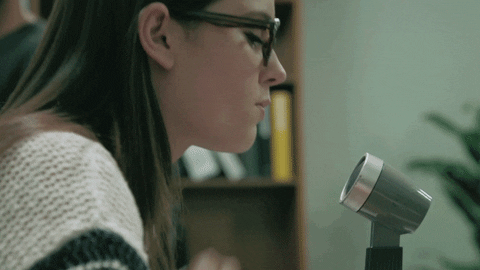 After participating in #Pitmad today, I figured now would be the right time to write a blog post about a question I get regularly from authors.
The situation goes something like this:
I favorite a pitch during a pitch event, and the author messages/responds that they checked out Golden Wheat Literary, and they aren't sure how their manuscript would fit within our motto of a Christian Framework.
So—what is this Christian Framework we are speaking of? I feel like each member of the Golden Wheat Literary team has their own interpretation of this because, but we all agree that for us a Christian Framework means a manuscript which is positive, uplifting, and motivational. This could simply mean that feuding rivals come to a resolution at the end of a tumultuous journey, or this could mean that a dark story about an addict ends on a road to recovery when the protagonist falls in love with a woman after helping to save her teenage child from a drug deal gone bad.
Those are just two examples of how a positive/happy ending can result from a fiction plot line. The manuscripts we represent at Golden Wheat Literary don't need to be overly Christian to be acceptable, but they do need to have a positive outcome/message.
Examples of what I mean by positive:
inspirational, happy, motivational, redemption, forgiveness, love, overcoming
I could continue with this list, but I think that should help clear up what I consider to be within a Christian Framework,
Since the main genre I'm looking for right now is Romance, I've had a few authors concerned about how manuscripts with intimacy/sex/or explicit language would be received by us. This is a very good question.
I am looking for the following genres/types of Romance: cozy, sweet, holiday, historical, humor, and contemporary, and Young Adult Romance. When I think of the words Cozy/Sweet, I'm thinking about manuscripts which are typically sex free, and more focused on the characters falling in love with a person's heart/actions rather than their appeal/assets. I would consider Inspirational Romance to be the same—sex free, and uplifting.
** Please note, I'm not currently looking for Inspirational Romance. However, it is a genre other Agents at Golden Wheat Literary are looking for**
To continue—
In the other YA or Romance sub genres I mentioned above (historical/humor/contemporary), intimacy/sex is completely acceptable. Intimacy and Sex are completely normal parts of a consensual adult relationship, so I feel it's completely fine to have these activities or moments present in a manuscript. There is a key word in there I want to make sure you don't miss—CONSENSUAL. That means two consenting adults. Not almost consenting or half way consenting. This means 100% consensual.
My personal reading preference is not a manuscript where the plot is driven primarily by intimacy/sex (ie; erotic romance). I prefer Romance manuscripts to be plot or goal driven, meaning the characters are trying to accomplish something outside of sex. I prefer Romance stories which balance romance and plot equally.
Good examples of this are:  Susanna Kearsley, Julie Garwood, Debbie Macomber, Sara Dessen, Sarah Morgan, Susan Mallery, Diana Gabaldon, Winston Graham, Jessica Park
While the list above is short, it should give you an idea of different types of Authors who write in different romance sub genres. However, all of the Authors above are spectacular at mixing plot, romantic chemistry, passion, and giving the story a positive ending. That is what I'm looking for when I read through a Romance manuscript.
So to summarize—
Does a manuscript need to be overly Christian to fit into the Golden Wheat Literary motto?
-No, but it does need to have a positive ending/resolution. We are looking for Inspirational and uplifting.
Side note, a part of our goal as an Agency is to represent Christian Authors and bring their books to a secular market. That doesn't mean we will only accept Christian authors, that means there is a place for Christian Authors at the agency.
Does a manuscript need to be sex/intimacy free/ substance free/ profanity free?
-No, but please do not send erotic romance, stories which appropriate rape culture or sexual harassment, and stories where underage drinking or drug use is portrayed as acceptable.
Do you have to be of the Christian faith to be represented by Golden Wheat Literary?
-No, I represent Authors of different faiths and denominations.
However, the 'Christian Framework' with a positive message is still the most important aspect.
Hopefully that clears up any questions.
If you are still unsure of where your manuscript could fit within Golden Wheat Literary, please email us your query and we can let you know if it's something we'd be interested in looking at. We are super nice ladies, and you won't get a nasty email response from us if we feel your work isn't the right fit for the Agency.
Happy pitching/querying!
-Rebecca  
Please reload
Featured Review
Tag Cloud